Stained glass • the making of
Scroll to bottom for videos
Design
We work with clients to create custom designs that are unique and work perfect for the space it will occupy. Our artists start with a rough sketch to capture the idea of the design. When the client is satisfied and approval is given, a digital rendition of the pattern is done on the the computer with exact measurements and lead lines. The pattern is then printed out in full size on our large format plotter.
Glass Selection
Because every sheet of glass we use is unique, our team of glass artists hand select each individual piece of glass that goes into a design from our large inventory. Our hot shop can also create custom pieces to act as accent pieces in a window. We work hard to ensure that each piece will be to the customer's satisfaction and approval.
Glass Cutting
To create art glass windows, each individual piece of glass needs to be cut to the exact pattern created by the designers. Many of the pieces are hand cut and ground to the precise shape. We also use a machine here at our studio that can cut intricate shapes out for us. This machine, using a jet of water shooting at 40,000 PSI will smoothly cut any shape needed for the design.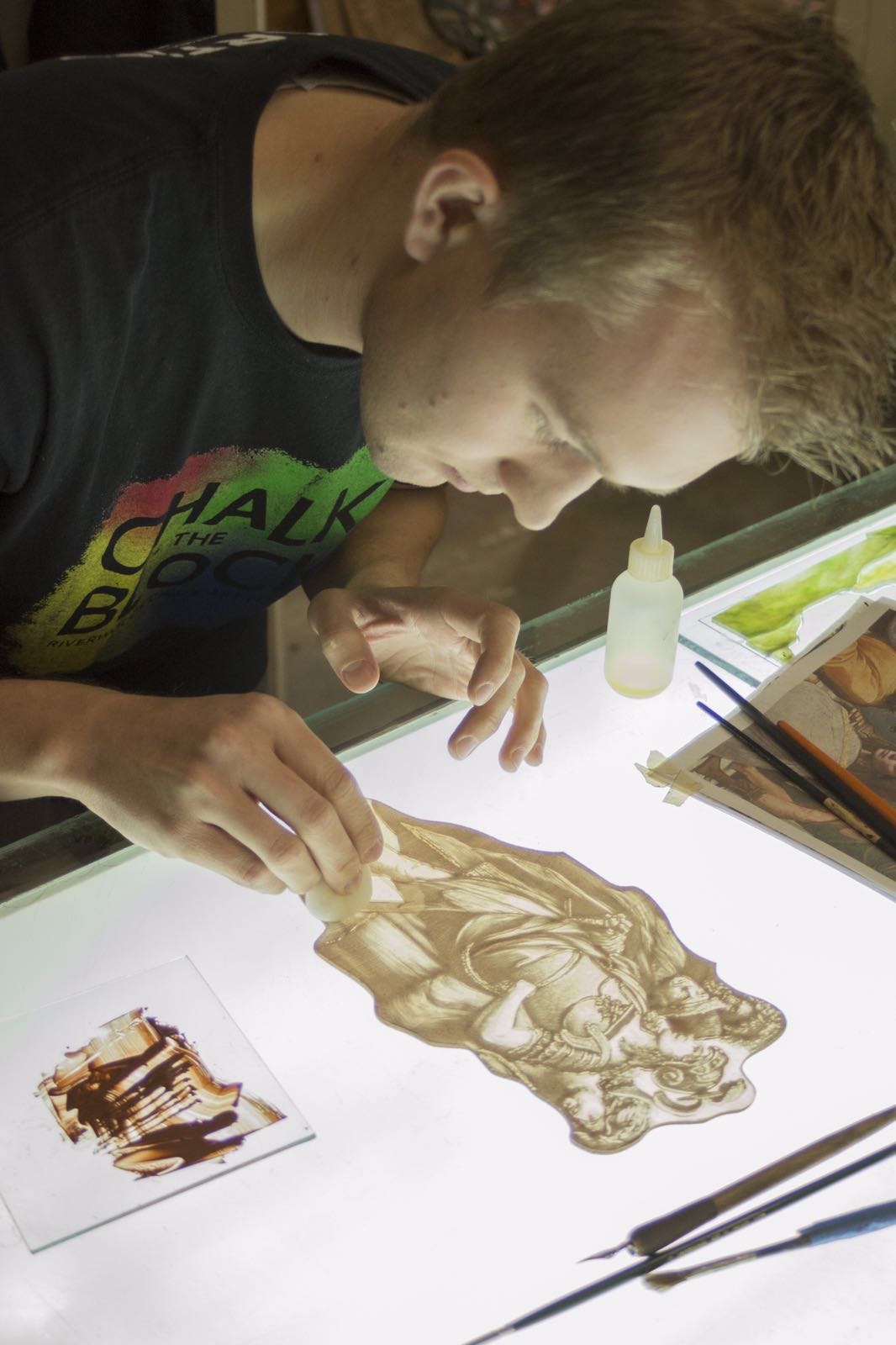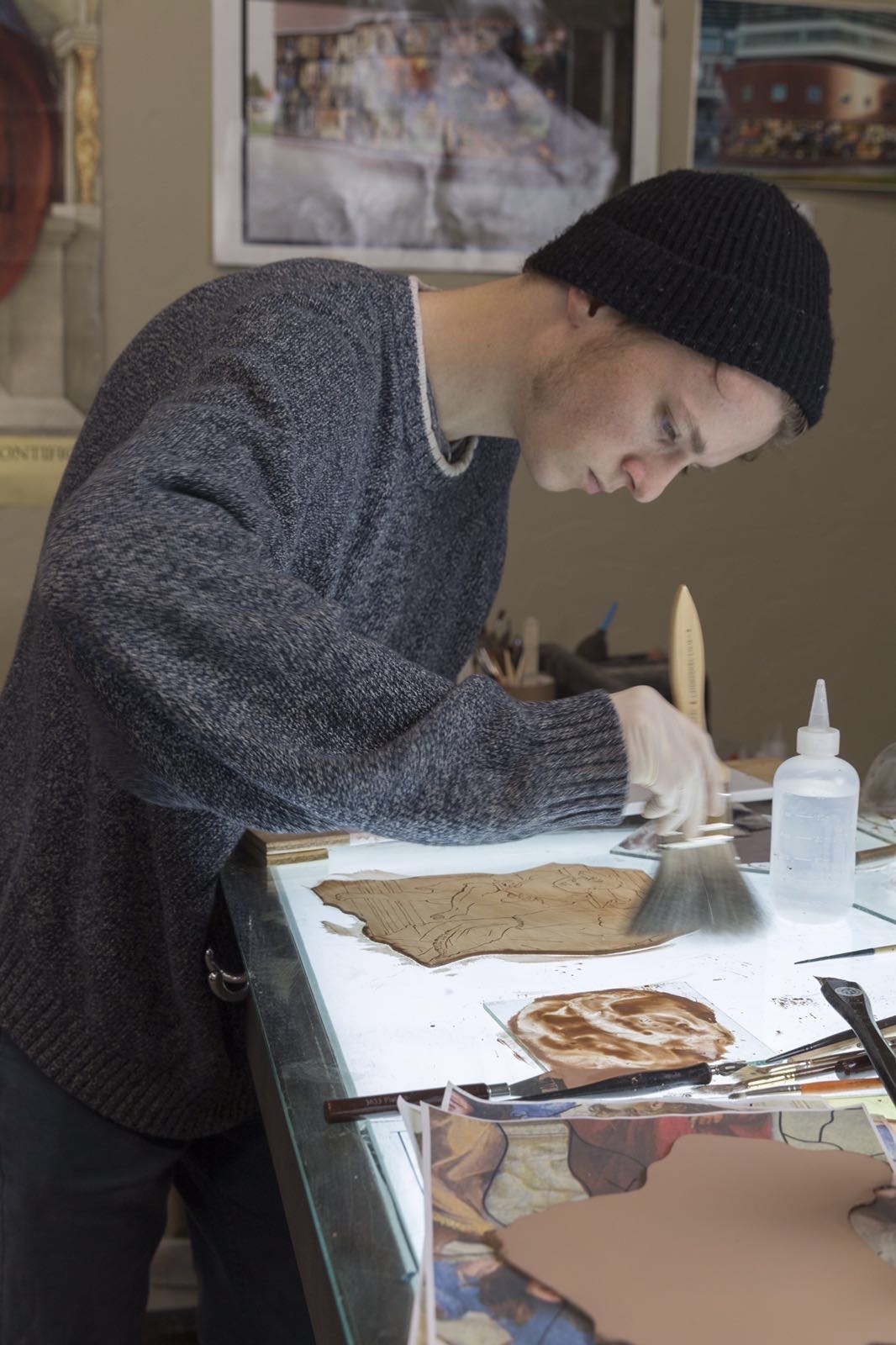 Art Glass Painting
Unlike other studios, Holdman Studios specializes in outstanding art glass painting. We can create a customized art installation that combines the ancient craft of stained glass with beautiful, professional painting that uses the traditional techniques of art glass painting. By adding a modern twist, we bring to you an art piece that can add not only a personal touch to your piece, but can tell a story. Whether its a family group or the history of your company, Holdman Studios can paint a art glass masterpiece that will touch the lives of those who see it.
Building
To build the piece, all the hand selected, precisely cut pieces are assembled into the design using either lead came wrapped around each piece of glass, or copper foil hand wrapped around each piece, tacked together on a board, and then soldered together.
Cleaning and Insulation
After a project is built, every inch is meticulously cleaned and inspected to ensure all projects we work on are of the highest quality of artistry and craftsmanship. If needed we can insulate the art glass piece between two panes of clear glass using a silicone spacer that has desiccant properties for moisture absorption to ensure the window will not fog up. The window is then ready for installation.